After watching yet another news story about the fires in California, both myself and Lucas Peckham from Peckahm Real Estate decided on the morning of Wednesday, November 14th that we needed to do more than just send thoughts and prayers, we wanted to put these words into action. By later that evening, we had secured a venue, created a plan on how to promote, and started selling our first tickets for the event. Since the only day that worked before the Thanksgiving Holiday was Monday, November 19th … just four days after the idea came to us, we had no time to waste. We called everyone we knew, emailed and visited local businesses, reached out to local news stations, door knocked homes in the area to build awareness, and didn't stop until the event began. With a lot of hustling, the community coming together, and generosity from people and businesses, we ended up raising $4,445.00 to donate to the Red Cross specifically to the victims of the California fires.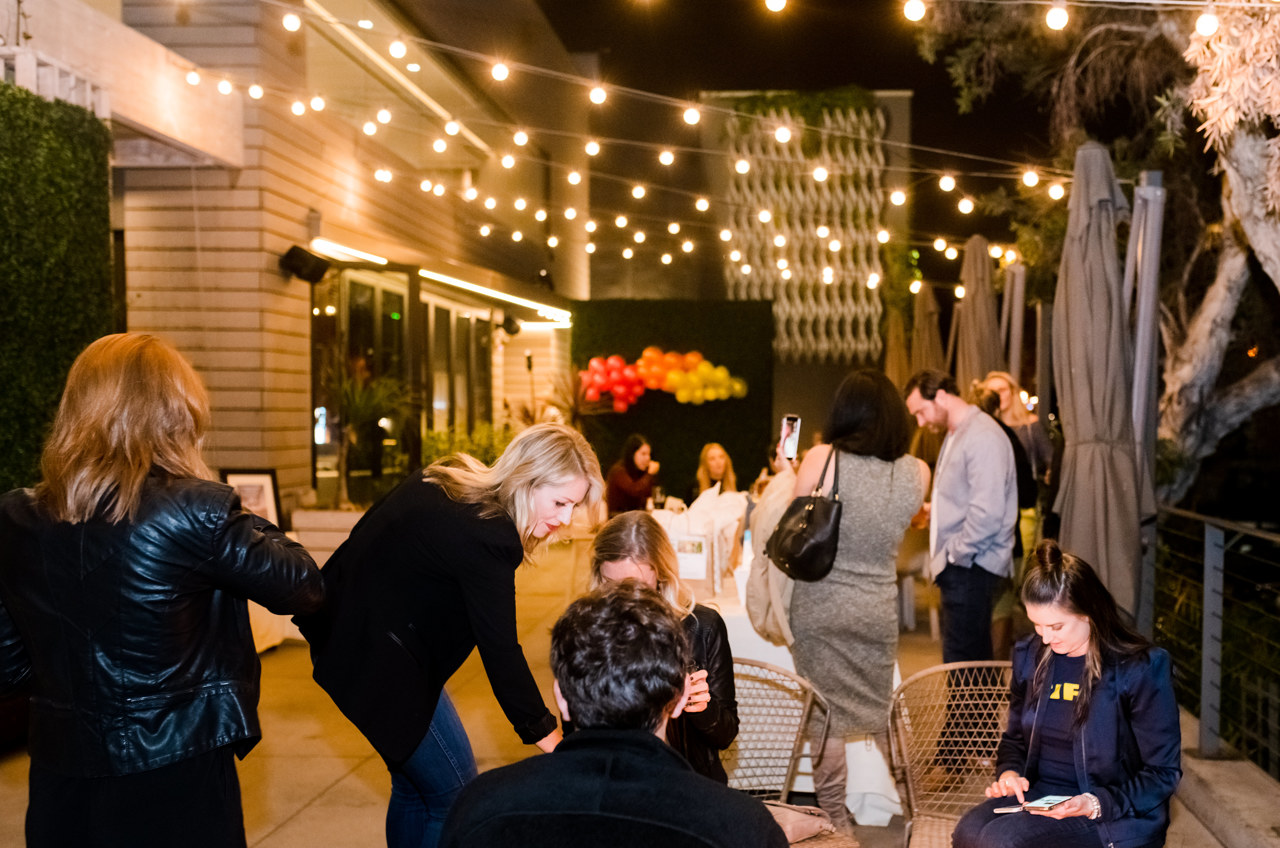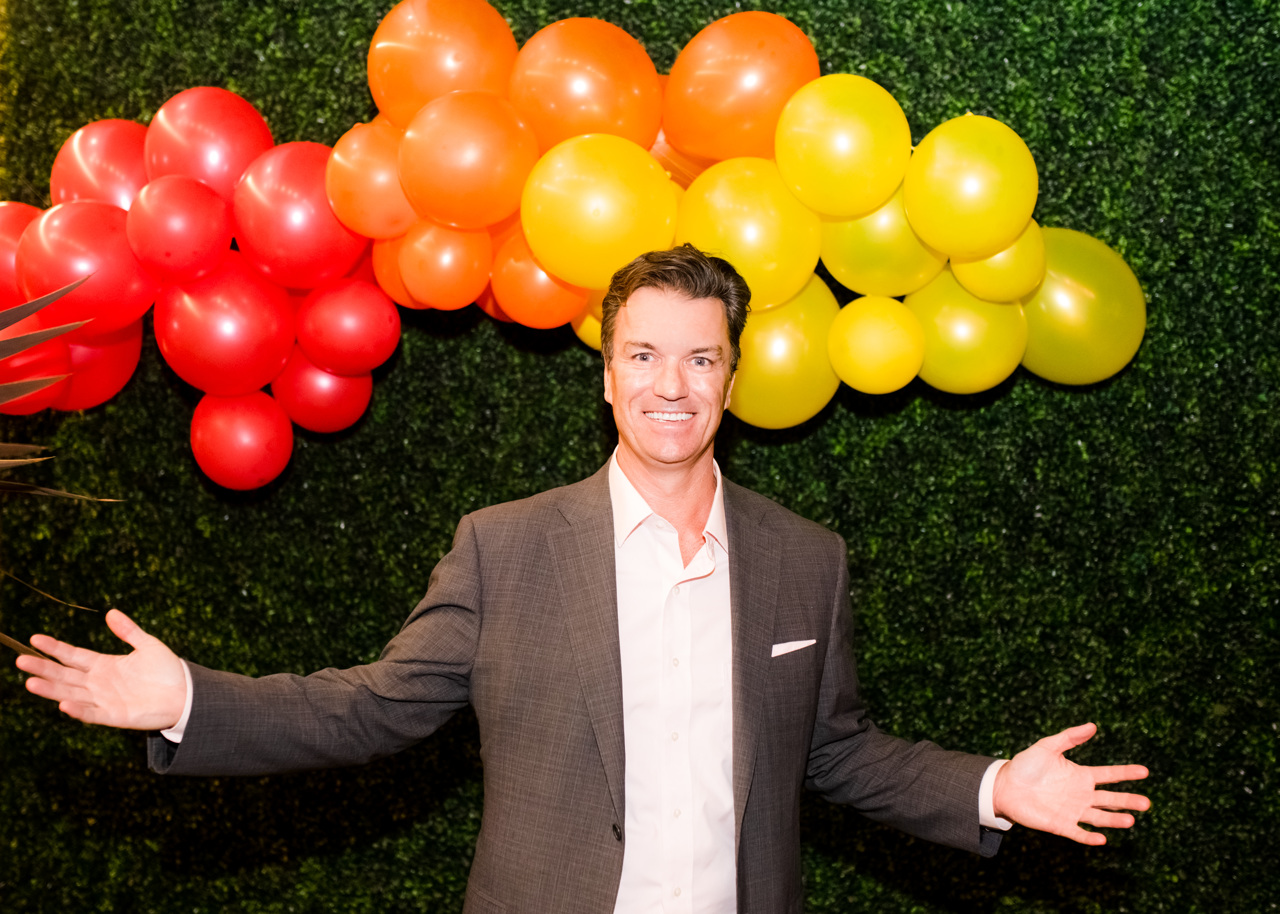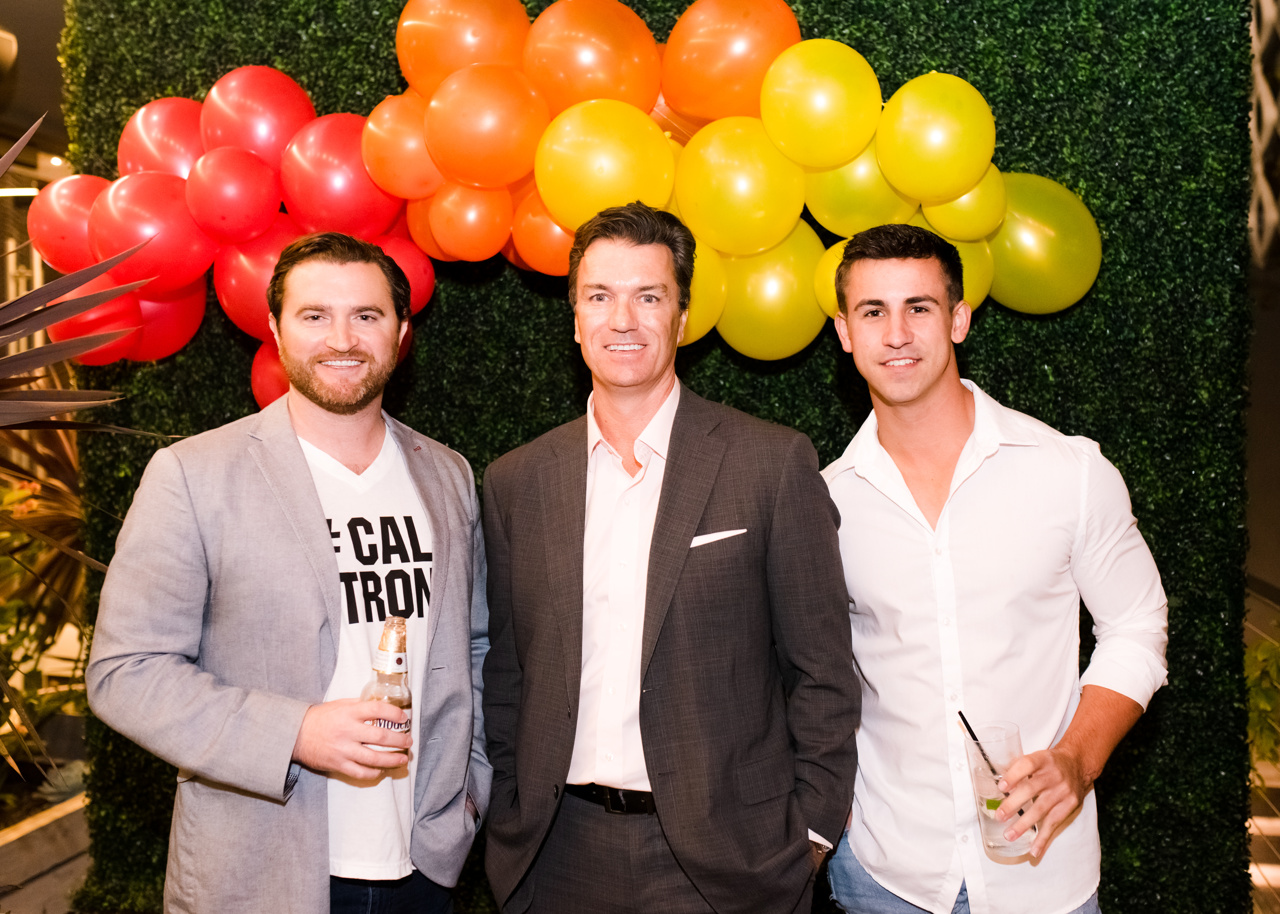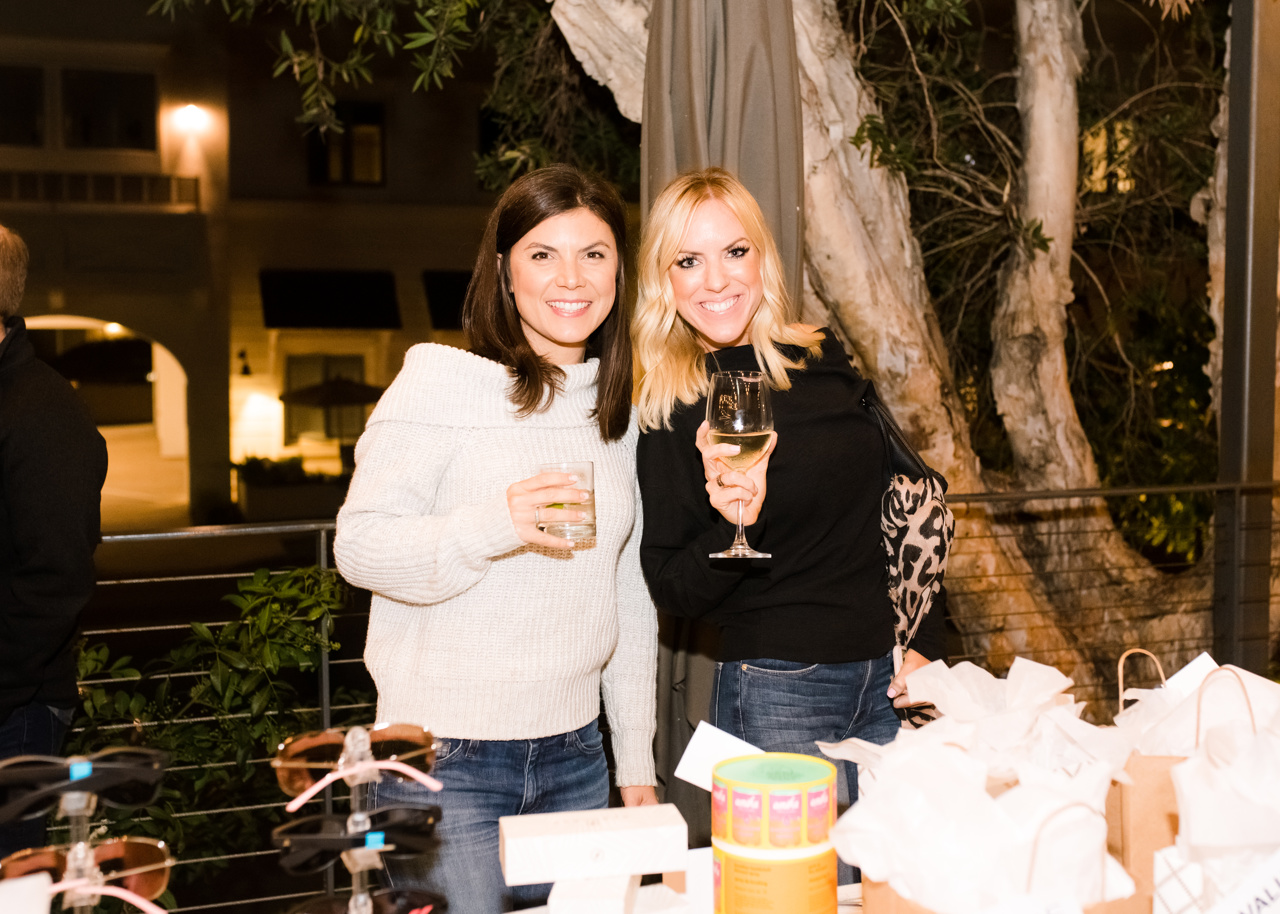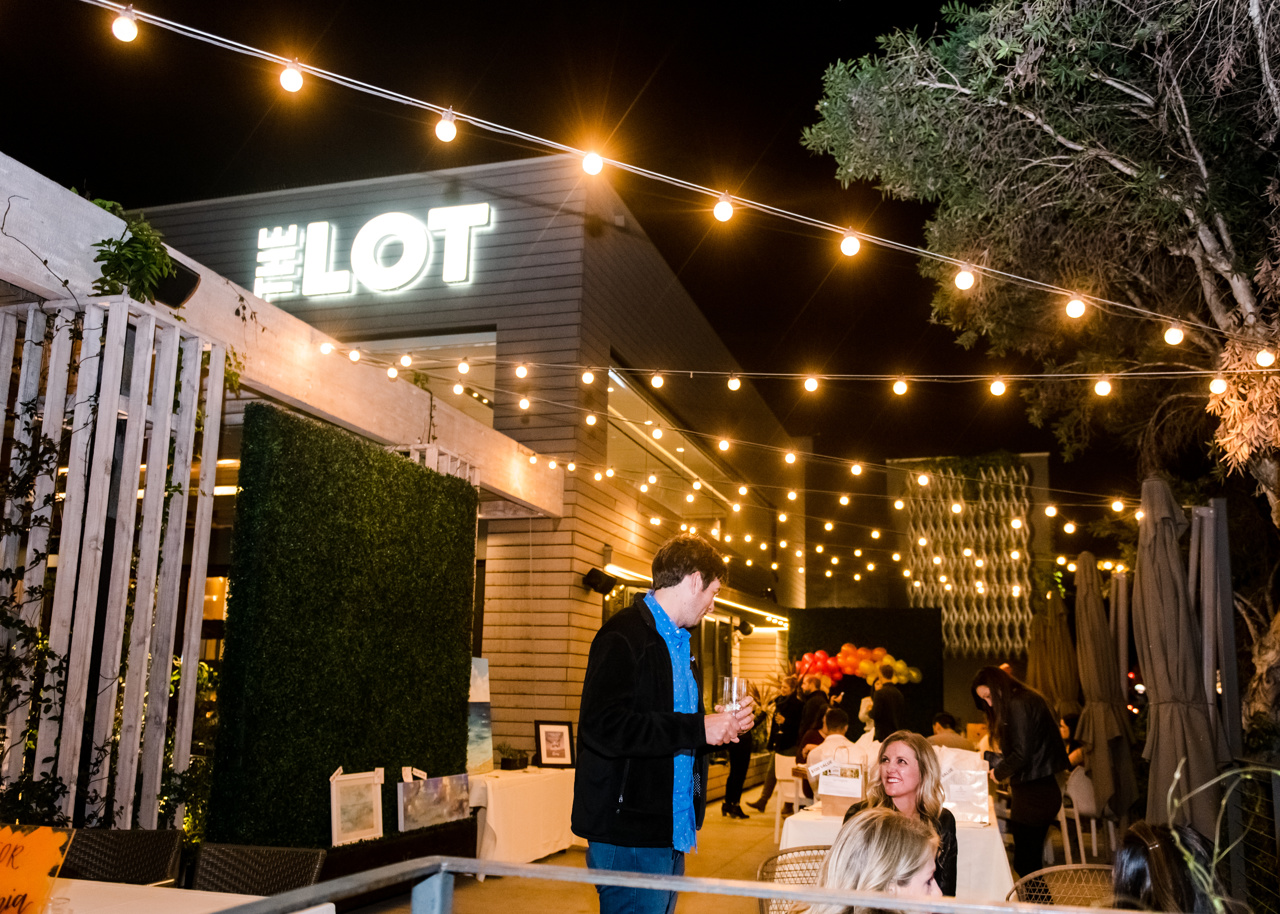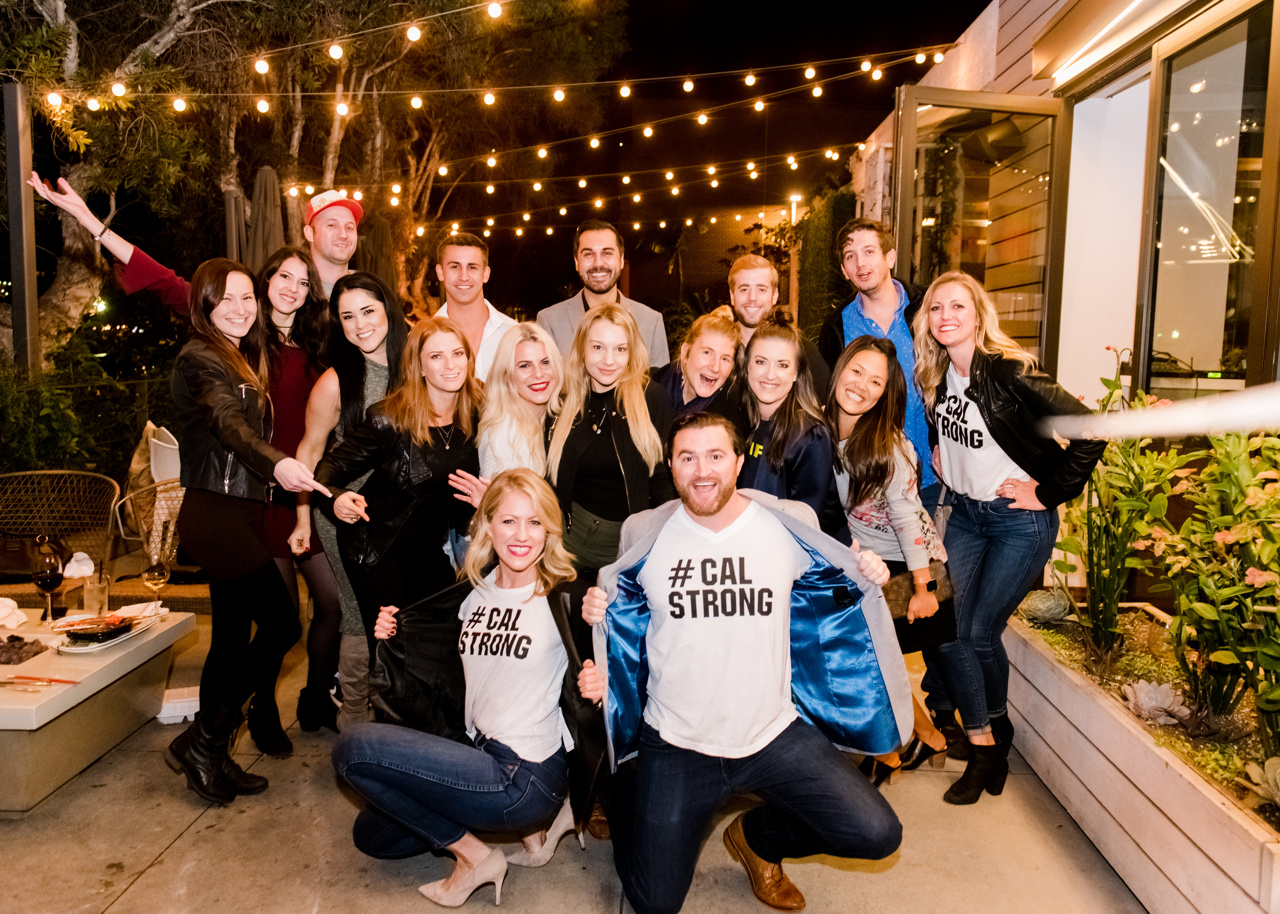 Photos by Meg Marie Photography
One of my favorite stories from the event was when a woman showed up just before the event started asking for me. With paint still on her hands she was holding a canvas and explained that she saw our segment on the new-station, and knew that she had to support. She then got in her car and drove through traffic to get to us to donate the painting she had just finished. That simple act of kindness ensured that we are truly all here for each other, and when we reach out to others for help, they're there.
Another great story of coming together came from the Pacific Beach Women's Club. As a member myself, I learned that someone in our club had been directly affected by the fires and had experienced a significant loss. This brought forth donations after the event from other members dedicated in her honor.
Finally, I cannot write this post without shouting out to the items donated to us to support the silent auction, which is the biggest reason why we raised so many funds. In total value, the options to bid on were worth over $4,400! See below a list of vendors that supported the event.
Spa Kingston Royal and Relaxed Spa Package which includes Signature Massage (45-minutes), Facial Royale, Paraffin Hand Treatment & Coconut Milk Rose Petal Foot Bath ($250 value)
1-hour photo-shoot session with Meg Marie Photography ($490 value)

15 pairs of Blenders Eyewear ($750+ value)

A framed print from Stefanie Bales Fine Art ($150 value)

2 visits to North Park Chiropractic, First Visit: Exam, Full Spine X-Rays, 2 Muscle/Inflammation Scans; Second Visit: Report of Findings, Plan for Future Care, Chiropractic Adjustment ($300 value)

Rodan + Fields Gift Package, featuring REDEFINE Regimen, ENHANCEMENTS Active Hydration Serum, REDEFINE Lip Renewing Serum ($513 value)

Farm Fresh to You Delivery $100 Gift Card

THE SIGNATURE - 60 MIN from Shop Good. The classic and complete reset for your skin. This service includes a deep cleanse, exfoliating enzyme treatment, extractions, massage and a custom curated mask for a healthy glow. ($100 value)

Holly Dargavell Olaplex Haircut, Gloss Treatment, Hair Product and a Wet Brush ($200 value)

8 Wine Tasting from LJ Crafted Wines ($120 value)

8 tickets to the Comedy Store ($120 value)

Craft + Foster gift package ($120 value)

The Storm Passed Canvas Painting by Rebecca Robb Fine Art ($199 value)

2 Car Detailing Certificates, donated by Pete Middleton of Pete Knows San Diego ($500 value)

New Year Nutrition Boost from Jenny the Nutritionist. A week intensive group focused on dialing in your nutrition for the New Year and to jump start your body's 2019 goals. Includes a personalized meal plan, daily check-ins, and information on how you can 'create your shape' AND A Private Yoga Session at the beach from The Chill Yogi ($125 value)

3 month membership and 1 hour personal training session from La Jolla Sports Club, NEW members only ($425 value)
A huge thank you to anyone who supported in any way. By attending, donating or sharing the event with others. It's because of you we were able to do so much in such a short time.
For those of you who would still like to donate, we setup an ongoing page on the Salvation Army and will be periodically donating those funds through.